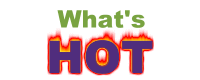 Now Accepting Applications
For Our 2018 Charity of the Year!
"Outsell or Be Outsold"
Presentation
Now Available
Early Bird Rates Now Being Offered for HSMAI's 2018 AZ Business Magazine Supplement!
Click here for details
HSMAI is NOW Accepting
Proposals to Host a 2018
Monthly Program!
March "State of the Industry" Presentations Now Available:
GPEC Presentation
STR Presentation
January Speaker Presentation
Now Available!
HSMAI Featured in the March/April 2016 issue of the Arizona Business Magazine!
Click here for the HSMAI Supplement
Great Marketing Opportunity
Donate a Raffle Prize for Additional Exposure and Visibility
New HSMAI Member Benefit
Complimentary
Marketplace Listing!
Check It Out ....
Have some news to share
with our members?
Click here to share your news!
MPI/HSMAI Dual Membership
Click Here for more information.