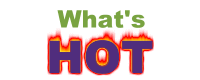 HSMAI ROCKS!
Registration NOW open
for our April 17th
Spring Fling
at Hard Rock Café
Annual MPI/HSMAI
Joint Breakfast Meeting
on May 15th
"Naked Negotiation"
with Deborah Gardner, CMP


Registration NOW open
The 32nd Annual Chinese Auction Fundraiser and Dinner
Registration NOW open
HSMAI Featured in the March/April 2014 issue of the Arizona Business Magazine!
Click here for more information
HSMAI's February Presentation
"State of the Industry"
NOW AVAILABLE!

Have some news to share
with our members?
Click here to share your news!
HSMAI Offers TWO Great
Advertising Opportunities!
2014 Member Directory and
Arizona Business Magazine Supplement.
Watch the
NAU Student Club
Promo Video Here!
MPI/HSMAI Dual Membership
Click Here for more information.
Knowledge Center
Click here
for information on this valuable resource