Presenter: Lily Mockerman, Total Customized Revenue Management
GreenTree Inn & Suites Phoenix Sky Harbor
4234 South 48th Street, Phoenix, Arizona 85040
Schedule
11:00-11:30pm ... Registration and Networking
11:30-12:15pm ... Lunch, Welcome and Announcements
12:15-1:00pm ... Presentation
1:00-1:15pm ... Raffle Drawing and Close
Total Hotel Revenue Management is the future. Join us for an exciting presentation on how you can look for opportunities to maximize additional ancillary streams of revenue at your hotel.
What if you were leaving money on the table? Whether you're involved in the day-to-day area of revenue management or indirectly through hotel operations, sales or marketing, this deep-dive presentation will help hoteliers define what Total Hotel Revenue Management looks like, and understand how it can apply to their role specifically. A brief overview will be given of the different areas and ways in which a hotel can look for opportunities to maximize additional ancillary streams of revenue, along with a few takeaways for areas that hoteliers can seize on today to move this practice forward.
Key Takeaways:
1) Understand what Total Hotel Revenue Management is
2) Understand how Total Hotel Revenue Management is measured and areas of focus
3) A few key points that each hotel can start today to move towards Total Hotel Revenue Management
Special Offer: Members are encouraged to bring their Revenue Managers at the member rate!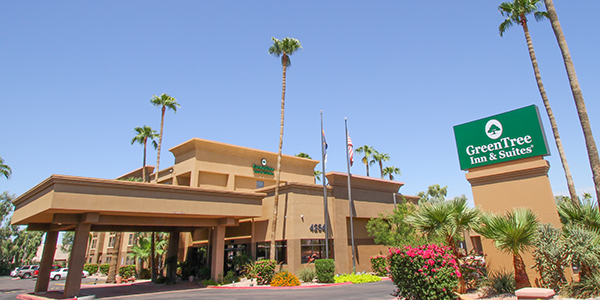 ABOUT OUR VENUE
GreenTree Inn & Suites Phoenix Sky Harbor

Conveniently situated near Phoenix Sky Harbor International Airport, GreenTree Inn & Suites Phoenix Airport hotel welcomes guests with convenient amenities like an airport shuttle service, high-speed Internet access, and full hot breakfast buffet.

Enjoy easy access to top local attractions and points of interest, including Arizona State University, Arizona Mills Mall and Tempe Diablo Stadium in the Phoenix Airport area.

With the hotel's comfortable rooms and spacious suites, our hotel offers the ideal accommodations for any stay, whether you are in town for business or a family vacation. More information is available at www.greentreeinn.com.
ABOUT OUR SPEAKER
Lily Mockerman, CHRM, CRME, CHIA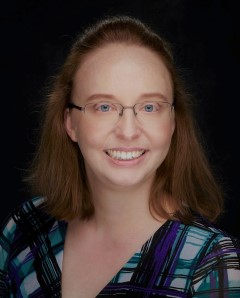 Lily Mockerman is a dedicated and passionate leader in the Revenue Management Field with well-honed analytical skills, experienced foresight, technical savvy in many hotel systems, and the ability to clearly communicate vision and strategy for her clients and team. After earning a B.S. in Hotel Management from Johnson & Wales University, Lily's career encompassed a variety of roles and responsibilities, including experience with Hilton, Starwood and the independent hotel space.

Seeing an opportunity to grow with the industry in a broader role, Lily founded Total Customized Revenue Management in 2012 with a vision to become a premier provider of Revenue Management Solutions, particularly geared towards helping the industry develop solid practices around Total Revenue Management. In recognition of these efforts, she was recently named 2015 Revenue Management Professional of the Year from the Arizona Chapter of HSMAI. TCRM continues to grow under Lily's leadership with an expansion to international markets in 2016.
Sponsored by:
SHR is a leading provider of advanced tools and services that help hotels execute their best distribution strategy while delighting guests and optimizing profitability. The technical maturity of SHR-having built not one but two Central Reservations Systems (CRS)-is second to none. In addition to serving thousands of properties around the globe with Windsurfer® CRS as well as the Internet Booking Engine, TopSail™, the company also provides Revenue Management for Hire to brands, chains, and management companies. SHR brings hoteliers the best in nimble technology, intelligently supported by tested industry experts-keeping hotels competitive.