HSMAI Arizona - "Chapter of Champions"
Community Outreach Holiday Caroling Event
Tuesday, December 19
Scottsdale, bus transportation will be provided
(more specific details to follow)
Cost: FREE
Bring your festive spirit & get ready to belt out some holiday classics as we jingle our way through Scottsdale.
Bus transportation will be provided. More specific details to follow.
If you're interested in attending, please email Stephanie Liegeois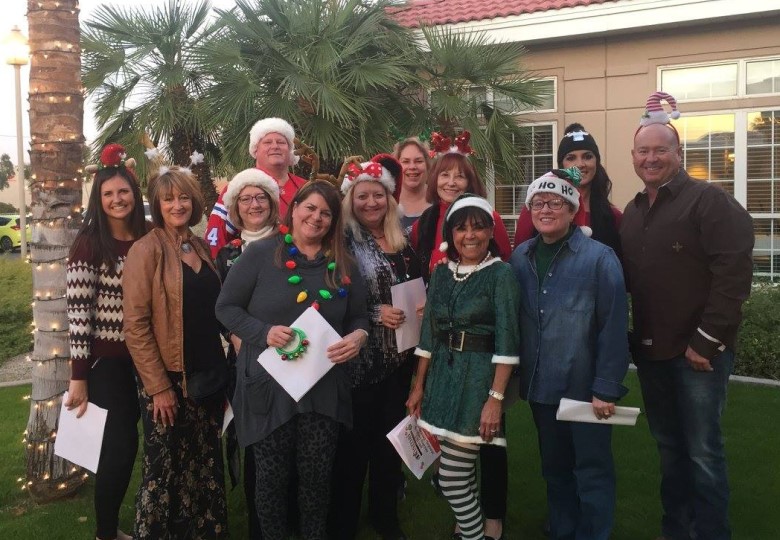 FAQ's
Q. Do I have to know the words to the carols?
A. We'll have caroling books for everyone to following along.

Q. What should I wear?
A. Well, there will be a Santa, an elf, and some fantastic Christmas sweaters so wear some fun ho ho holiday gear and join the fun.

Q. How do we get around?
We have group transportation from Valley Limo. Just be at Salty Senorita's at 4 for a toast and departure at 4:30.

Q. Can I bring a friend?
A. Absolutely, the more the merrier, but if it's a big group let us know so we make sure to have enough seats on the bus.
Email info@hsmai-az.org

Q. I'm the worst singer in the universe. Can I still come?
A. Oh, yeah! No singing experience or skill needed. We only require your enthusiasm and holiday spirit!

Q. I have more questions. Who can I ask?
A. Leave a comment, contact HSMAI-AZ via email at info@hsmai-az.org or email Stephanie Liegeois.