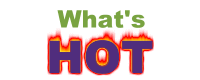 Join Us for Fun & Games
at the April 19th Spring Fling Event!
Registration is Now Open for the 36th Annual Chinese Auction Fundraiser
HSMAI is Accepting Raffle Donations for our Monthly Meetings!
Advertising Deadline Nears for HSMAI's 2018 AZ Business Magazine Supplement.
Click here for details
HSMAI is NOW Accepting
Proposals to Host a 2018
Monthly Program!
HSMAI Member Benefit
Complimentary
Marketplace Listing!
Check It Out ....
Have some news to share
with our members?
Click here to share your news!
MPI/HSMAI Dual Membership
Click Here for more information.