Best Available Rate Pricing: Friend or Foe?
A February Meeting Recap
by Caryl S. Helsel, Hospitality Leader, The SolutionZ Group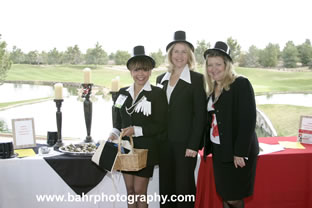 When faced with planning a fun vacation, a trip across country to celebrate the holidays or even business travel, most of us have one thing in common: we want to find the lowest, best rates possible. Thanks to the Internet, it is easier than ever to comparison shop for hotel rooms, flights, rental cars and activities. There are many discount travel sites available that make it easy to put together a complete custom package, or select one of theirs, for very reasonable rates. While this may be great as a consumer, it can be a real headache for hoteliers.
Due to the large numbers of online retailers, many hoteliers are faced with the pressure of lowering rates with online resellers to achieve occupancy goals, at times undercutting standard and contract rates provided to consortias, mega travel agencies and corporate travel departments. This obviously causes confusion in the marketplace and distress among corporate travel departments and the like because of lost business due to travelers booking direct online.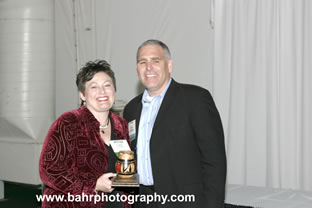 Caryl Helsel, hospitality practice lead, The Solutionz Group, and member of the Greater Phoenix HSMAI Chapter, discussed and explained Best Available Rate (BAR), what to think about before offering discounted rates, and, most importantly, if you do offer them, how to manage them in the most efficient and effective manner, so as not to suffer any penalties due to poor or overly cumbersome inventory and rate management practices.
Helsel's presentation provided a lot of practical and industry knowledge. Her presentation will be posted on the Phoenix chapter's website at HSMAI-AZ.org for those of you who were not able to attend, and for those of you who would just like to review what was discussed.
Caryl Helsel brings 21 years of experience and leadership in the hospitality industry to her consulting role at the Solutionz Group, with expertise in CRM, loyalty program planning/management, marketing, distribution and reservations management and technology.
Special thanks to The Raven Golf Club at South Mountain for hosting our event, to Eric Bahr for his photography services and to Bill Johnson for the LCD projector.
Raffle donors were Broadway Palm Dinner Theatre, HSMAI Communications Committee, Amara Creekside Resort, Destination Arizona, Garduno's Margarita Factory, the Raven at Verrado and the Trilogy at Vistancia Golf Club.