A February Meeting Recap
By Sarah Bailey, Lake Powell Resorts & Marinas
HSMAI was very fortunate to have Mr. Bob Sullivan, President of the 2008 Super Bowl Committee present to our members and guests at our February 21st luncheon meeting the Mesa Convention Center.
Fun Facts about the 2008 Super Bowl:
The most watched Super Bowl in history with 97.5 million viewers in the USA & 220 countries broadcasting the game.
2nd most watched TV show, second only to the season finale of MASH.
Cost of putting on a Super Bowl - $17 million.
The Valley received an A+ grade from the NFL Commissioner.
94% of the media in attendance rated it a "Positive Experience."
The NY Times named our volunteers as "the friendliest people on earth!"
The Giants won the 2008 Super Bowl, but the Valley won in the long run. There were so many successes and wins off the field with the promotions leading up to the actual event we should feel the impact for years to come. Here are some highlights that directly affect our surrounding communities:
Two companies will be relocating their businesses to Arizona after visiting our location full impact is $400 million.
4,800 media members attended, which is a record breaking number for the Super Bowl.
NFL Youth Football reached over 24,000 youths in the local community.
Recruited 8,000 volunteers in 10 months through a community service initiative which resulted in more than 5 times the number of credentialed volunteers as the past 5 host committees combined.
84 acres of trees were planted, 46 tons of food was reused & all the posters were donated or recycled.
Arizona is highly likely to bid on the 2012 game. Here's to 4 years of rest and recovery!
Special thanks go to the wonderful staff at the Mesa Convention Center for welcoming us to their beautiful facility and for treating us to a wonderful lunch.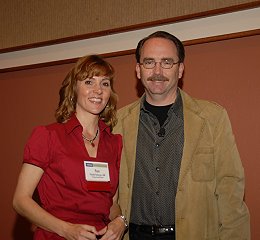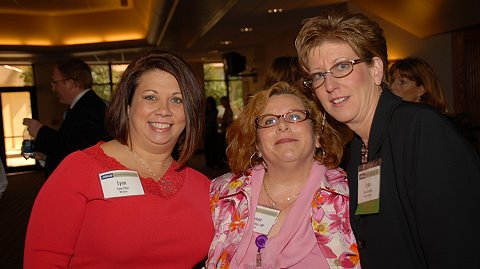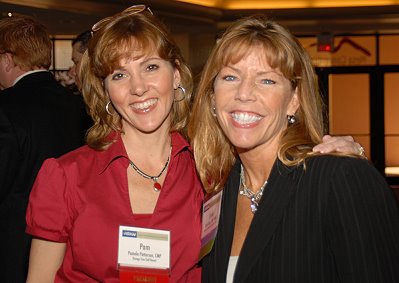 PHOTOS COURTESY OF PICTURE PHOENIX
602-363-4057