Community Outreach Project
Santa Summer Safety Splash
August 3, 2010
Wigwam Golf Resort & Spa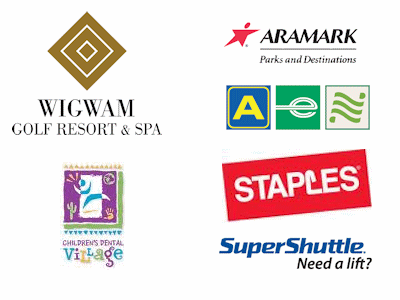 A fantastic time was had by all. HSMAI hosted 25 kids from the Salvation Army at the beautiful Wigwam Golf Resort and Spa. Activites included water safety by the Goodyear Fire Department, lunch, a day of fun in the pool, and ended with the distribution of backpacks filled with back to school supplies. Thank you to our generous sponsors: Wigwam Golf Resort & Spa, Goodyear Fire Department. Supershuttle, Regnier Photography, Aramark Parks & Destinations, Children's Dental Village, EHI Holdings, Providence Homeowners Association, Staples, Westward Look Resort and Santa Jim, All Things Santa.