January Meeting Recap
Metropolitan Phoenix Lodging Market: An Industry Update
A Review of 2003 Market Performance and Forecast for 2004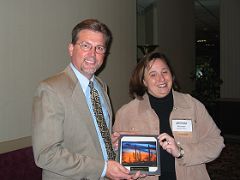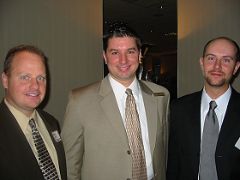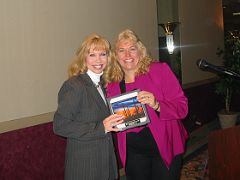 Mr. Robert Hayward, Warnick and Company, specializes in development and operational consulting, financial, investment and market feasibility analysis for a wide variety of projects within the hospitality, gaming, recreation, and leisure real estate industries. Mr. Hayward shared valuable statistics gathered by Warnick and Company.
2003 Performance:
2003 was stronger than expected. Occupancy was up. The addition of three new major resorts (Westin Keirland Resort, Marriott Desert Ridge and Sheraton Wild Horse Resort) in 2003, caused a new and revived interest in groups and individuals coming to the Valley. However, occupancy for Phoenix was at 59.6%, which did not place us in the Top 10 in the nation.
Phoenix was third in the nation for supply growth (adding 1810 new rooms) in 2003, finishing behind Boston and St. Louis.
Demand growth for Phoenix was at 6.6%. Anaheim was the #1 finisher.
From the YTD numbers collected in November 2003, Phoenix was #10 for ADR with $93.94. New York was #1. ADR was the main problem in 2003. In 1996 the ADR was $94.02, and has dropped since then despite inflation.
Phoenix was 6th for ADR growth with .5%. Miami was #1.
The Supply in Metro Phoenix was calculated at 55,500 rooms.
In 2003, Phoenix had 32,956 average occupied rooms per day.
Phoenix did better than the overall US statistics in 2003.
Forecast for 2004:
Occupancy is expected to get up to 62.5%, the first time it would be over 60% in years.
Supply should have a mild increase in 2004. The James Hotel is due to open in the first quarter of 2004. There are a number of other developments in the works for 2005 and beyond.
Demand is expected to continue to increase.
ADR is expected to be up.
Market Issues:
1) Rate, 2) Evidence of continued recovery since September 2001, 3) Travel patterns, 4) Airline industry- Critical - Fly-in vs. Drive-in, 5) Enhanced destination appeal, 6) Diminished labor pool- issue since 2000, 7) Increased external competition (resorts and conventions), and 8) Arizona's emergence as Spa destination for groups
Thank you to the Radisson Resort & Spa Scottsdale for hosting our meeting and treating us to a wonderful buffet. An additional thank you to Bill Johnson, CSP for donating the LCD projector. Raffle donors were America West Magazine, Radisson Resort & Spa Scottsdale, Merestone Productions, Broadway Palm Dinner Theatre, Little America Hotel, Fort McDowell Adventures and the HSMAI "Cowmoo"nications Committee.