HSMAI Spring "Fun"Raiser "Cheeseburgers in Paradise"
An Event Recap by Cheryl Street, CHME
HSMAI's Spring FUNRaiser was sponsored by: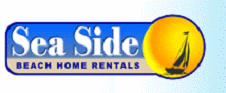 On April 20th, 2006, guests at our tropical,"Jimmy Buffet"-themed event "changed their attitude" while enjoying entertainment, great food, fun networking and the chance to win some fantastic prizes in the Silent Auction.
To encourage networking we have the "Lost Shakers of Salt" game. Three people were secretly chosen as the "Lost shakers". Attendees try to give out as many business cards as they can while meeting other. At a designated time the "Lost shakers" are revealed, and only the business cards they collected go into a drawing for a 2-night stay in Key West, FL. If attendees met all three of them, they had three chances to win. The winner was Amolly First, a NAU Student member. Congratulations!
Sponsor, Seaside Resorts, provided information about their fantastic property in Rocky Point, Mexico and guests had fun branding picture frames at a booth provided by U-Brand It/Sacco & Associates. Thanks to them and all our sponsors: Amara Creekside Resort, Eric Bahr/ Bahr Photography, Brede Expositions, Hertz, Merestone, OrangeTree Golf Resort, Road to Success Marketing, Sandbar Mexican Grill and US Airways.
What a location! The Sandbar Mexican Grill features beach cabanas, chairs, and even the sandy beach! They also served up a tasty meal of gourmet cheeseburgers and yummy sides.
The event also included a Silent Auction which included some fantastic prizes including trips, baskets, gift certificates, and great experiences like a hot air balloon ride, jeep tour, golf, and more. A portion of the proceeds go to our Charity of the Year- Children's Angel Foundation and the HSMAI Student Education and Scholarship Fund. Thanks to all the generous donators who made this possible!
Guests also brought flip flops for Hope 4 Kids International (H4KI). H4KI is a non profit that sponsors orphanages worldwide. Our own Janelle Hoffman will be going to Uganda, Africa this summer to help deliver the flip flops to orphans there. The Hospitality & Tourism Club of Scottsdale Community College is helping coordinate these efforts.
A special thanks to the committee that worked very hard to make this event such a success: Brent Athon, Christina Conrad, Karen Davis, Courtney Hale, Janet Hof, Wendy Johnson, Corissa Kopp, Pam Patterson, Alma Pink, Lisa Rocha, Linda Ruby, Cheryl Street, Melanie Volkers, Lynne Wellish and Joanne Winter.
Pictures from the event can be viewed at: www.bahrphotography.com.