April 25, 2009 Community Outreach Project
Serv A Thon A Great Success!
Laura, Lynn and Tara ~ Community Outreach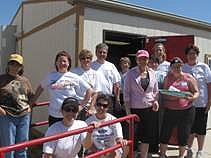 A big thank you to all that participated or donated to the Make A Difference Serv-A-Thon on April 25. Team HSMAI was part of 1,800 Hands-On volunteers that beautified 30 schools and impacted the learning and lives of nearly 15,000 children across Greater Phoenix during our 16th Annual Serve A Thon for Schools. The generosity of our volunteers and sponsors allowed us to raise $100,000 to support our year round programs.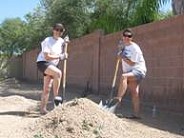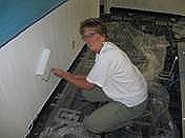 Here's what the staff of Sage Elementary said:

"The kids were so excited especially about their playground! One boy said he was so happy about how we pimped his classroom and that he hadn't had cubbies since preschool. All in all the response from church, school and staff members has been excellent- we are setting up projects for June already. Thanks a lot for doing this for us, we had planned to get these things done over the summer, but I know we wouldn't have."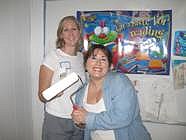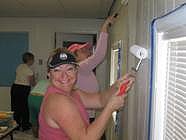 The website is still active for those who would like to donate: http://www.firstgiving.com/lauralitke
Thank you all once again!