"Sales Intensity"
A May Meeting Recap By Cheryl Street, CHME, Hampton Inn & Suites Surprise
Is your sales team "Sales Intense"? Are you directing your sales efforts to deliver the best results? Bruce Himelstein, CHME, Senior Vice President of Sales & Marketing for The Ritz-Carlton Hotel Company and previously the HSMAI Global Board of Directors Chair is extremely qualified to lead this interactive discussion on determining Sales Intensity. In January 2006, Bruce was recognized by HSMAI as one of the Top 25 Most Extraordinary Minds in Sales & Marketing!
Bruce's witty way of drawing information from the audience and presenting it to make points you can use immediately for success is a real winner! What words did the attendees feel described "Sales Intensity"?
Determination
Passion
Focus
Persistence
$$$
Fire
Challenge
Cooperation
Knowledge
Opportunity
Service
Drive
Maximize
Urgency
Fun
Relationships
We were then asked to determine as a table what your "Sales Intensity" score would be, rating from 1-10, with 10 being highest. The room average was 7! It was noted that we all want to be in the 9 range.
What do we need to do to get from 7 to 9? These were the ideas discussed by the group:
Make sure you have total focus
Make sure your goals are the same
Do a Morning Motivation exercise
Identify barriers (Communications, Accountability, Environment of Trust)
Make sure you have your customer included in the vision
Balance your work
Get training
Brainstorm
Delegate
Reward & Recognize (Such as birthdays off)
Incorporating these steps will make the difference to your sales efforts and boost your sales intensity.
A big thank you to the staff at the Ritz Carlton for rolling out the red carpet for our speaker and our members, to Richard Carmer and Picture Phoenix, to Bill Johnson, CSP for the LCD projector and to Clark Rowley and the Scottsdale Camelback Resort for hosting our NAU students and the Fireside Chat with Bruce Himelstein held the evening before our breakfast meeting.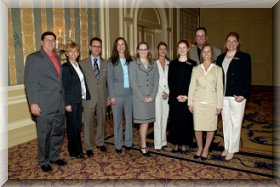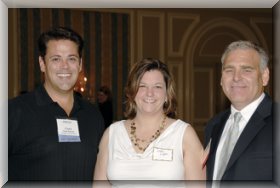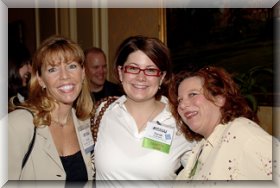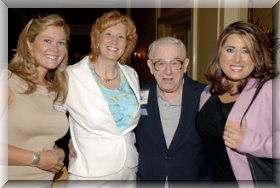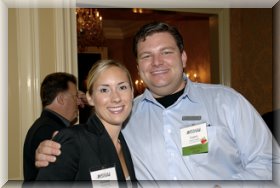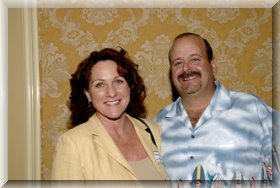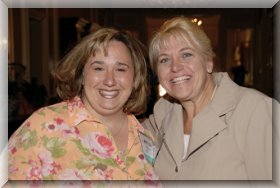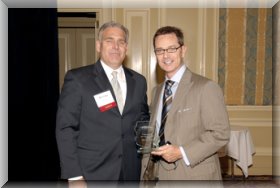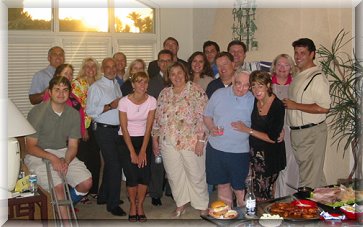 HSMAI Leaders and Past Presidents meet with Bruce Himelstein at the May Fireside Chat at Scottsdale Camelback Resort.