Annual Chinese Auction ...
Attendees Go Bananas Celebrating
"Year of the Monkey"
The 22nd Annual Chinese Auction was a huge success once again! 280 people attended the event at the Wyndham Buttes Resort in Tempe Thursday, June 17th. The "Year of the Monkey" proved to be an exciting theme with Tarzan calls, live animals and the décor was amazing! Thank you to all our sponsors that contributed to the evening and everyone who took part in the silent and live auctions. HSMAI raised several thousand dollars for the Children's Angel Foundation and the HSMAI Education and Student Fund. The Children's Angel Foundation donation will go towards Hacienda, Inc. a long-term living facility for ill and disabled children and young adults along with Los Niños Hospital, a pediatric hospital.
Every year our "Vannas" and Emcees never cease to amaze us. We had a new kid on the block ... thank you to Ernie Lawes who helped Dave Rosenbaum and Ray the DJ with the live auction. Also a big thank you to the entire committee who made this event a huge success! We look forward to begin planning for next year's Chinese Auction ... The "Year of the Rooster"! Mark your calendars for Thursday, June 16, 2005 at the Sheraton Wild Horse Pass Resort & Spa.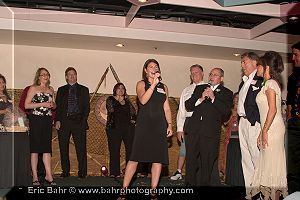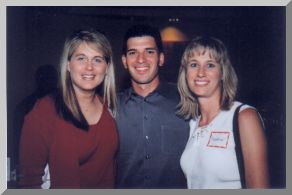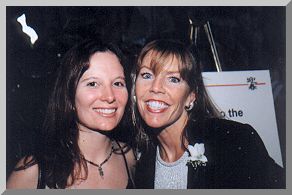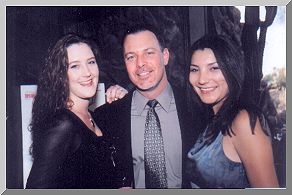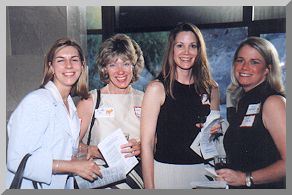 Thank You Auction Sponsors!

America West Airlines (Airline Tickets)
Kathi Overkamp, CMP - 480-693-5030
Bahr Photography (Photo Memories)
Eric Bahr - 623-873-2147
Brede Exposition Services (Signage)
Bob Holman - 602-275-5900
Casino Arizona (Counting Quarters)
Rich Hartman - 480-850-7777
Merestone Productions (Props and Decor)
Lynne Wellish - 480-945-4631
Pacific Event Productions (Centerpieces)
Kathy Gelfand - 623-780-1212
The Phoenix Zoo (Reception Entertainment)
Maggie Wright - 602-914-4302
Photos Plus (Photo Memories)
Richard Carmer - 602-404-1353
Sunstone Hotels (Numerous Auction Items)
Yvette Koebke - 602-321-5059
Sunterra Resorts (Table Gifts and Printing)
Cheryl Street, CHME - 623-873-2147
Swank Audio Visual (A/V)
Mike Pico - 602-225-9000
Thunder Thoughts/Paper Crazy (Printing)
Bob or Joan Guidry - 602-274-9833
Tri-Rentals Party Specialists
(Linens, Staging, Chairs)
Terry McDonald - 602-232-3300
Williams & Associates (Logo Design)
Chip Headman - 480-829-9220
Wyndham Buttes Resort (Host)
Terri Salgado - 602-431-2389


And to ....

Emcees David Rosenbaum, CHME - 480-837-2715
and Ray Grace- 480-921-9665
Auctioneer Ernie Lawes
"Vannas" Alma Rosa Pink - 480-718-7077
and Yvette Koebke - 602-321-5059